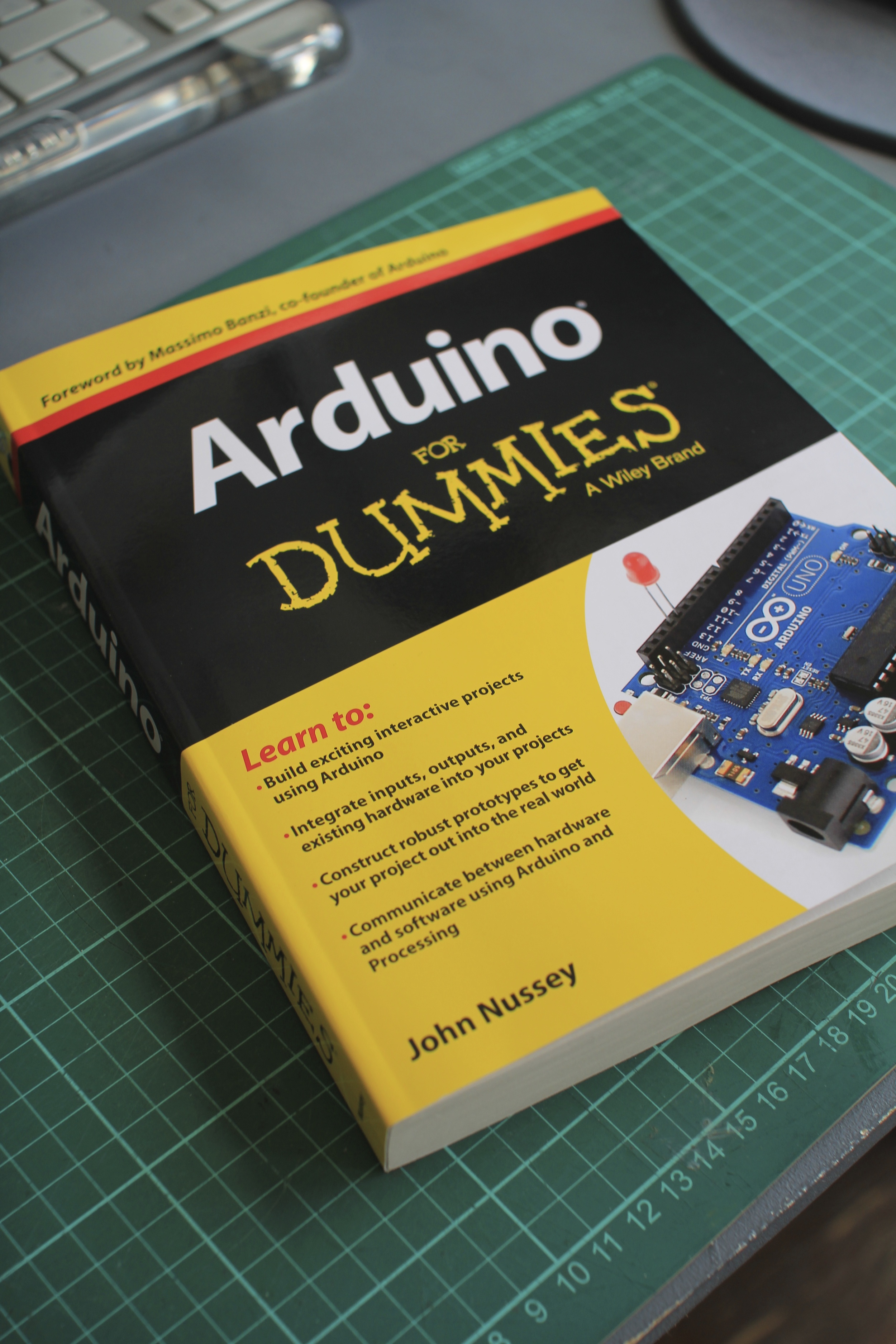 Arduino For Dummies
The most recent milestone in my life has been to write a book, something that very few people, including myself, would have expected. I was approached by Wiley, (the technical book publisher, not the rapper) to write a proposal for Arduino® For Dummies®, which I did.
They loved it, signed me up and before I knew what had happened I was writing a book. This would take me 9 months to complete. It was at times gruelling as I was out of my comfort zone, but ultimately I have learnt a lot and feel satisfied with the result.
Writing a book had never really crossed my mind because I've never really enjoyed essays or dissertations. All the most useful things I know, have been learnt in practice and this is what was so appealing when I first heard about Arduino, because we were encouraged to experiment and learn by doing.
This way of learning is exciting and I also found that I enjoyed teaching others about it because I could share that same excitement with them. All I can hope is that same enjoyment can be gleamed from this book, so I hope you enjoy reading it.
If you'd like to purchase a copy just follow this link and please leave a review if you like it.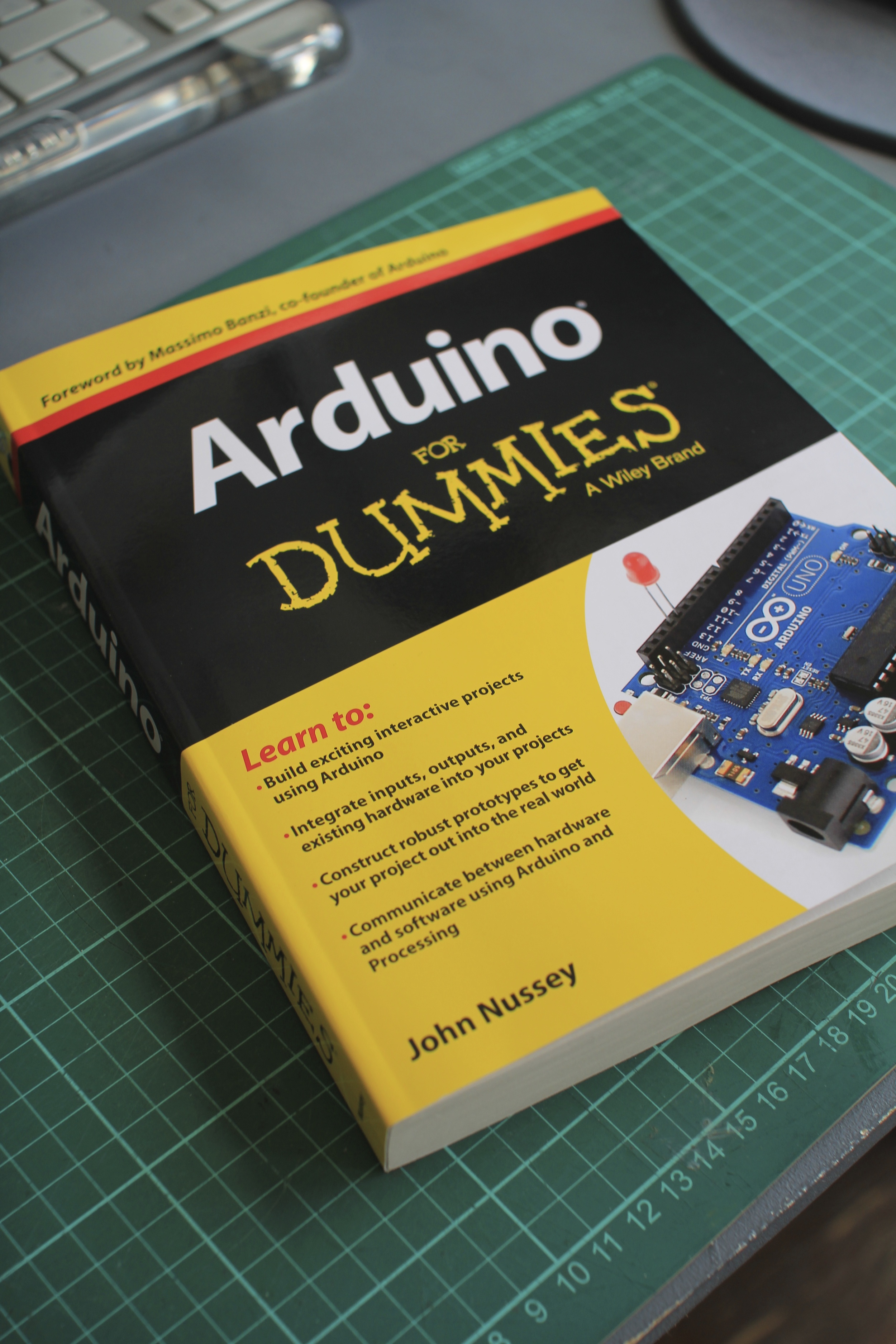 Craig, my commissioning editor from Wiley, presenting me with the first copy of the book.
Exceedingly beardy and suffering from mild cabin-fever, but happy.
Complimentary Arduino For Dummies fliers and business cards
Kirsty engrossed in the "non-stop thrill ride" that is Arduino For Dummies
Nick stealing a few moments with Arduino Projects For Dummies by my good friend Brock Craft.
Bartering at the Elephant & Castle Mini-Maker Faire -  "For this price why not buy a copy for every member of your family"